As featured by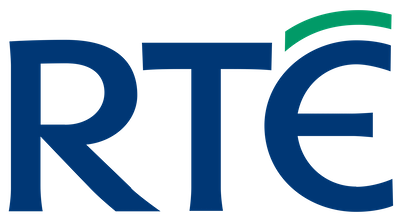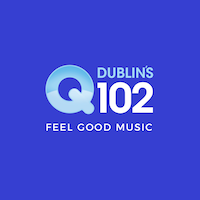 Recently lost
I lost a small black wallet with some personal cards (mostly membership and loyalty cards) and some postage stamps and a few other bits sometime between midday Thursday 2nd June and afternoon of Saturday 4th June. Possible locations in Clare are outside JP Clarke's at Bunratty and then later on 2nd in Cork are Blarney village, Blarney Woolen Mills Hotel, Ballincollig Church and Oriel Hotel Ballincollig, on the Friday 3rd at The Fern Hill House Hotel In Clonakilty. It is small black patterned wallet with a gold ring on the closing button and is made by Lancet or Lancer. Sentimental value asa gift from someone, not concerned about contents but would like to get it back, even without contents.
Co. Cork
Posted 10 minutes ago
I lost my wallet with my IRP card on my way to Hueston station from sandyfort Dublin. My name is Yusuf Sani
Dublin 18
Posted about 2 hours ago
https://www.lost.ie/items/new Lost
Co. Tipperary
Posted about 6 hours ago
I lost my wallet with IRP named Wenchao Zhao. If anyone find it please email me. Thanks a lot.
Dublin 1
Posted about 6 hours ago
This morning I was walking back from Colbert station in Limerick and either in Roches street or Thomas Street I lost a Light green pair of Headphones there,s a reward offered if I get them back.
Co. Limerick
Posted about 12 hours ago
Our beloved cat went missing yesterday the 5 of July in Summerfield area,Blanchardstown Her name is Rozy,she is British short hear cat, completely grey colour and with big yellow eyes. If anyone seeing her please contact Sofiya 0851400903
Dublin 15
Posted about 12 hours ago
30.06.2022 20:30 between DunLery and Booterstown On DART from Bray to Malahide Black with 2 stickers on the back cover (fome alphabetical leter)
Co. Dublin
Posted about 24 hours ago
Rosegold, white gold, & gold rope with gold clasp
Dublin 1
Posted 1 day ago
Hi all, I lost a pair of AirPods Pro at the RHCP concert last Wednesday in Dublin. The name on the AirPods is Louise (they were a gift from my mother) and was just wondering if anyone stumbled across them. Thanks a mil.
Co. Cork
Posted 1 day ago
Samsung s9 in Burgundy/Red otter case lost in 3Arena ( or surrounding area )Sun 3rd June at Diana Ross concert. Lock Screen has Pic of Madonna 0r a holiday pic
Co. Dublin
Posted 1 day ago
Recently found
Ladies prescription sunglasses ref Borneo Sun Rx 30690493 found Slievebloom, Drimnagh
Dublin 12
Posted less than a minute ago
My wife found a pair of AirPods at the Red Hot Chilli Peppers Gig. I have them safe and sound and will keep charged.
Dublin 1
Posted 1 day ago
Pandora child's bracelet found, will only give to owner who can tell what charms are on the bracelet and give an exact description, thanks.
Co. Limerick
Posted 2 days ago
I found a pair of airpods with case at the Red Hot Chili Peppers concert in Dublin. It's with me. I reside in Cork City.
Dublin 1
Posted 4 days ago
Respond with brand as proof.
Co. Dublin
Posted 6 days ago
Nice electric bike left in foxrock village car park . Ladies .
Dublin 18
Posted 7 days ago
Black framed glasses.
Dublin 5
Posted 10 days ago
Bank card found in Ringsend - 25.06.22 Contact me if you think it's yours
Dublin 4
Posted 11 days ago
Found a Revolut card in Dublin today near Christchurch. Last name Rowland.
Dublin 8
Posted 12 days ago