As featured by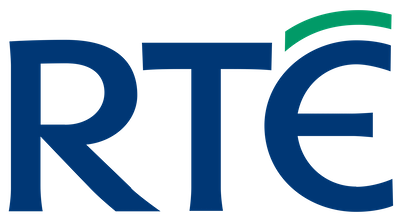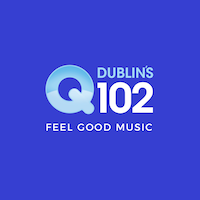 Recently lost
Yesterday I loose my wallet in the bus 404. Was the one at 6:30 pm. It is in any part and I have there all my documents. Please if you found it contact me. Its brown and have my spanish documents
Co. Galway
Posted 1 minute ago
Very sentimental diamond tennis bracelet lost by my sister in Castlebar Monday 31st July between the Church of the Holy Rosary and Daybreak (main st). Reward if found by anyone
Co. Mayo
Posted about 10 hours ago
black plastic backpack, one main zipper and one outside front pocket. It is filled mainly with clothes and shoes + laptop+book + vitamin supplements/antibiotics. On the outer pocket there is a small handbag.
Dublin 16
Posted about 14 hours ago
Nissan qashqai car key/fob also other keys on ring lost in Westport on 29th October.
Co. Mayo
Posted about 16 hours ago
Black ziper purse with white flower print.
Co. Dublin
Posted about 17 hours ago
Lost bunch of keys at Malahide Castle & Gardens yesterday - either in main car park (first section on the right as you enter) or in the large field across from car park. Please DM if found.
Co. Dublin
Posted about 18 hours ago
I lost my black Iphone 11 with a navy sparkly outer box on Friday night in Busker Brownes in Galway City.
Co. Galway
Posted about 20 hours ago
Lost Peugeot car keys with Chanel perfume bottle key ring and red ribbon last night in town
Dublin 2
Posted about 22 hours ago
Perdi minha carteira preta, com todos os documentos dentro, me chamo Vitor Afonso Pinto de Moraes.Se alguém souber me ajude. URGENTE
Dublin 1
Posted about 24 hours ago
lost iphone 12 mini in city centre monday 25/9. please contact 0861944736 for reward if found
Co. Dublin
Posted 1 day ago
Recently found
Found Cork City Centre - Brown Thomas Bag with skincare items inside. Accurate description of items necessary to claim. Receipt shows purchase on Saturday 23/08. Would be great to reunite with rightful owner as may have been bought as gift.
Co. Cork
Posted about 20 hours ago
Rabbit seen on road 1st Oct 23
Co. Dublin
Posted 1 day ago
Found these keys in a purse on my way home from work, just past Blakes Cross in Lusk Co. Dublin
Co. Dublin
Posted 2 days ago
Very friendly, litter trained kitten found in Lidl Carrickmacross Wednesday 27th Sep.
Co. Monaghan
Posted 4 days ago
Black jacket found on bleeper bike parked at southeast corner of Stephens Green (Stephens green and earlsfort terrace)
Dublin 2
Posted 5 days ago
Set of keys found in Dublin yesterday 26th on North Wall Quay outside PWC building. I handed them into security desk in PWC
Dublin 1
Posted 5 days ago
found today in Glasthule
Co. Dublin
Posted 8 days ago
contains sum of money found in Rathmines area today
Dublin 7
Posted 8 days ago