As featured by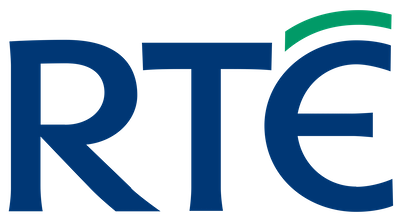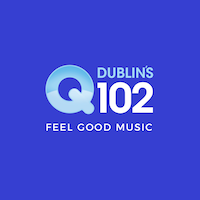 Recently lost
Hi I lost my black female cat back im October in Donomam area co. Roscommom when I moved. She is extremely slinky and getscscared very easily as was saved as kitten from bad owner. She has slight tiger (tabby) stripes of brown in direct sunlight but is black sleek and very slim. She is called Bella. I do have a microchip number which i need to update details of since moving which has our old uk address on. Any help appreciated please. Her collar came off just before we moved again. She was and will be jitterish. Many thanks for your help, Lucy
Co. Roscommon
Posted 6 minutes ago
my suitcase went missing at travel from university of Limerick to Tralee
Co. Kerry
Posted about 2 hours ago
Missing black and white male cat 8 months old, he is missing tip of right ear so easily recognised. Name Benji.
Co. Louth
Posted 1 day ago
My purse was lost in Bray on Tuesday 6 June. Please help me find it, all my cards are in there. Cards say Carol Harborne and the drivers license says Carol Fenlon. Please help :-(
Co. Wicklow
Posted 1 day ago
lost a dark green leather card holder which imprinted "ROMA" there was a student leap card (with photo), Trinity ID card(with photo) and 50EUR cash
Co. Dublin
Posted 2 days ago
White gold with pear shaped centre stone and 3 diamonds on each side
Co. Kildare
Posted 2 days ago
Hi, I lost my Airpods Pro case today somewhere between Dublin 8 and Dublin 2. The case has a red Minnie Mouse cover on it
Dublin 8
Posted 2 days ago
A small silver decorated wallet that holds cards in it. The cards have the name Erin Sonnenberg on them. Lost either on one of the Laus lines (red or green) or at the Point. If found please return to the Beckett Locke hotel at the Point and we will pick it up once we get back.
Dublin 1
Posted 2 days ago
Lost Barclays Card with my first initial and surname on it. Can validate and prove name.
Dublin 14
Posted 3 days ago
Hi I lost yesterday evening black simples wallet was inside key, pictures of my daughter,ID ,bank card , PPS card drive license and many others card . Please help me found . The documents name Marcelo Silva
Co. Roscommon
Posted 4 days ago
Recently found
Set of keys with Harrods tag and a pair of shoes keyring, found on D5 bus in Drogheda about 7am on 09/06/23. Handled over to bus driver.
Co. Louth
Posted about 4 hours ago
I was in Spar on Henry street Limerick today and found an expensive pair of Sunglasses i had just misplaced mine and found these instead in the store if anyone owns them please get in touch. I hope a small reward will be offered they are in perfect condition.
Co. Limerick
Posted about 14 hours ago
Found a set of keys near the Barge, has Westwood gym tag, Ashford Lodge bottle opener and an A keychain with a Union Jack flag.
Dublin 2
Posted 4 days ago
Valuable wrist watch found on June 3rd. 2023 in North Richmond Street, Dublin
Dublin 1
Posted 5 days ago
Leap card found on bus number 46A today at 9:30pm
Dublin 8
Posted 5 days ago
Yellow Cockatiel with orange cheek markings, found Sat afternoon, Drimnagh.
Dublin 12
Posted 5 days ago
A set of keys with California keychain and blue vape pen found. Car, mail, apt etc keys found outside in front of the Mason dublin, turned into nearest business : turned into The Mason or Elephant and Castle accross the street. There was a front desk seems like a hotel?
Dublin 1
Posted 13 days ago
26 05 23 4:30 pm approx. Black wallet. Contains Ulsterbank and Visa debit cards. Sally glen road just before the roundabout at the Graduate pub.
Co. Dublin
Posted 14 days ago