As featured by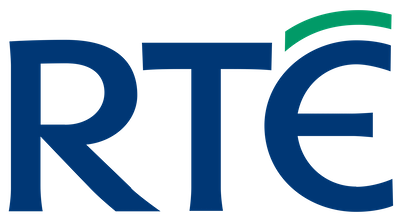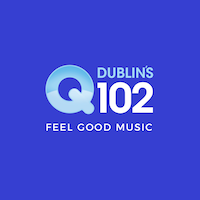 Recently lost
Hey I've lost my black wallet last night around 20:30near temple street.
Dublin 2
Posted less than a minute ago
Sunday 03/12, between 00:00 and 02:00 in the morning, I lost my blue Xiaomi Redmi 9 cell phone, my green wallet with revolut card, wise card, leapcard and iRP. Near Estephe's Green on the way to West Wall, the cards are already blocked Name: Willas da Costa Santos
Dublin 2
Posted about 13 hours ago
My nephew lost a black wallet in Dublin city centre this afternoon. Contained a lot of ID cards. One of them, a passport card, is badly missed. Prepared to offer a reward. Please PM if think you might have found it. Reported to Garda, checked with local shops. Thanks so much.
Dublin 1
Posted about 22 hours ago
I recently lost my brown wallet with my GNIB/IRP card and other documents inside. It's a small brown wallet. I probably lost in the Dun Laoghaire area.
Co. Dublin
Posted about 23 hours ago
Tortie missing in Lusk area since Saturday Dec 2nd
Co. Dublin
Posted about 24 hours ago
Picked up the wrong black jacket in the Camden, men's jacket with hood, missing my jacket with bank card inside
Co. Dublin
Posted 1 day ago
My son left his Backpack on the Dart last Monday Morning November 27th heading towards Bray Greystones. It was dark coloured with coloufull Garfitti on it. It had blue and white football gear football boots etc. in it
Co. Dublin
Posted 1 day ago
lost iphone 11 phibsboro area black case with footballs on the back
Dublin 11
Posted 1 day ago
Hi I lost my wallet - Black, Esprit - with passport, ID, Driving licence and car registration and 400 euros. I lost it at Circle K gas station, Kinsale Roundabout, direction Grange, Cork City, Co. Cork. Reward for the good soul who can bring it back.
Co. Cork
Posted 1 day ago
Recently found
Found a Revolut Card in Bushy Park belonging to Eoin Fegan
Dublin 14
Posted less than a minute ago
I found a pair of gloves at Windy Arbour on Saturday 2nd December 2023
Dublin 14
Posted about 8 hours ago
Yellow Canary Bird found in my back garden in d15
Dublin 15
Posted 3 days ago
Hi, this cat has been around my house about 10 days, the Vet says he has a French Microchip which cannot be accessed here, he's also neutered. found around Coolquay/ kilsallaghan/ Ballaghaweary /greenogue / ashbourne area, we suspect his owners moved here and he may have gotten lost
Co. Meath
Posted 6 days ago
I found a bicycle on 26th November, it was left against a wall at the entrance from Cherryfield drive to St Damiens school / Whitehall apartments.
Dublin 12
Posted 6 days ago
There is a chevrolet key, some other keys and a few keyrings with a colourful "wana" landyard.
Dublin 18
Posted 7 days ago
Found in Howth's deer park, Sat 25th
Dublin 13
Posted 8 days ago
Found a phone in the Deansgrange area. It has been reunited.
Co. Dublin
Posted 10 days ago
Tabby female kitten found in the Foxborough area of Lucan found on Sunday 19th Nov.
Co. Dublin
Posted 13 days ago
We want to check if this cat, who visits our house a lot, is lost or not and just scamming us for food. Looks in good shape, very sweet, but spends too much time asking to be let into our place.
Dublin 14
Posted 13 days ago