As featured by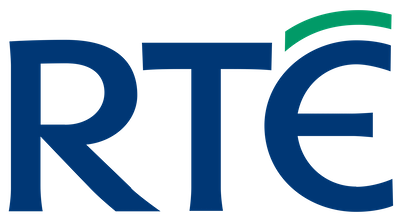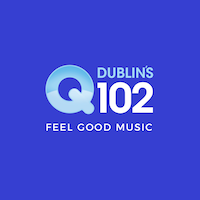 Recently lost
Small black wallet with bank cards drivers license, cash, receipts and kids pictures lost somewhere between Donaghmede shopping centre and Sutton
Dublin 13
Posted less than a minute ago
Ginger cat with white bib and white patches on his belly. Four white feet and tip of tail. He's 1 year old. A little scared around new people but inquisitive and playful. He lives in the newline area near Drom. (Templemore) Last seen Sat 14th May. He is microchipped.
Co. Tipperary
Posted 36 minutes ago
Students wallet with leap card (adam), Revolut card and small cash left around bathrooms in glendalough car park on may 20 2022.
Co. Wicklow
Posted about 13 hours ago
Lost prescription sunglasses omivevframes with dark grey glass maybe in sun Ed or marks and Spencer or Arnotts. Contact Annette.
Dublin 1
Posted about 14 hours ago
We lost your best friend and need your help
Dublin 3
Posted about 15 hours ago
LOST in Hermitage Hospital. Two matching wooden walking sticks with curved handles lost. Long sticks, suitable for tall person. Accidentally left on a window ledge then patient moved to another ward. No luck finding them in the Lost Property Office at the hospital.
Dublin 20
Posted 1 day ago
lost around corduff/blanchardstown area. black iphone 8 plus with magnet on the back & sticker including name. Has a white case with flowers on it. please bring to Riversdale CC in Corduff if found
Dublin 15
Posted 1 day ago
Black wayfarers in Brown case. Lost near Old Conna Golf Club/Ferndale Road, Bray
Co. Dublin
Posted 2 days ago
I lost a Ring (photo attached) somewhere in town, or on the DART from Pearse to Killester on 18th May at approx 6pm. It holds a lot of sentimental value and am devastated that its gone. Would be so grateful if it was found.
Dublin 2
Posted 2 days ago
Owner initials RC you'll find on cards
Dublin 1
Posted 2 days ago
Recently found
I found in bus 1 a purse.
Dublin 7
Posted about 22 hours ago
Found car keys Ford car with leather keyhold 'Breens'
Co. Kildare
Posted 5 days ago
Wallet found in the corner of parliament and essex, name Aoife
Dublin 1
Posted 7 days ago
Found in Park next to parklands Road in firhouse. Fluffy tail. Round head. I have a foto if u want it.
Dublin 24
Posted 7 days ago
. sum of money found on no.145 bus travelling from Cabinteely to city centre on Saturday may 7 please give precise details
Dublin 18
Posted 12 days ago
I found a silver and rose gold necklace the catch has broken. It's a lovely necklace and I'm sure it's precious and sentimental to someone who must be missing it.
Dublin 11
Posted 12 days ago
Keys
Dublin 14
Posted 12 days ago
Small drone found in my back garden. If yo can prove you Owen it by connecting to it with its base control you can have it back .
Dublin 13
Posted 13 days ago
Religes
Dublin 7
Posted 15 days ago
Lost it around the Milltown area. Close to the Luas stop/mount Saint Anne's estate.
Dublin 6
Posted 16 days ago