As featured by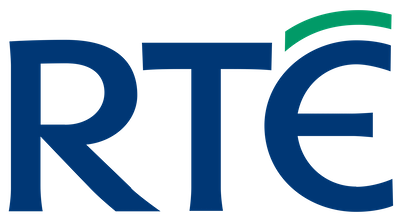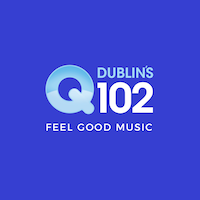 Recently lost
Female grey cat missing in Lucan area. Very shy cat. Last seen 2/10/22. Please contact 0831975398
Co. Dublin
Posted 17 minutes ago
Hi. Lost my Huawei P20 Pro on Saturday (1st Oct) last (Along with a black pocket leather notebook) somewhere between Capel Street and Christchurch. The back cover of the phone dark shiny blue, has lots cracks and the part covering the back lens camera is clearly damaged too. Please, if anyone comes across it I would be so grateful. Thanks.
Dublin 2
Posted about 4 hours ago
I have recently lost a white rosette with a confirmation medal attached it was in a small clear bag . This is an old medal and a precios family heirloom . If anyone has found it could you please contact me.
Co. Dublin
Posted about 6 hours ago
White and yellow gold ring with flat top and small diamond insert. Possibly D3 area. Sept 2022 Reward.
Dublin 3
Posted about 7 hours ago
It is a leather wallet with gold stars that contains my student id key card and other important info, willing to pay 50 euro cash reward
Dublin 6
Posted about 7 hours ago
Lost in Newbridge - possibly in or near Whitewater shopping centre. Has owner's driving license inside for identity.
Co. Kildare
Posted about 8 hours ago
Leap card, German ID card, polaroid, school ID card inside. Lost around windy arbour luas stop around 11am on the 3rd of October
Dublin 14
Posted about 11 hours ago
Lost an old red purse on Aston quay on friday 30/09/22. Fell out of my school bag
Dublin 1
Posted 1 day ago
clear prescription glasses lost in the roisin dung on the 01.10.22
Co. Galway
Posted 1 day ago
I lost a wallet on Friday night in around Talbot Street. Patrick McLoughlin on all the cards inside. AIB Bank Card, Safe Pass, Drivers License. Please phone 0870934751
Co. Dublin
Posted 1 day ago
Recently found
Key found around the milltown luas stop area.
Dublin 6
Posted 3 minutes ago
Phone left on my car boot at Cush car park today at 2.50 Phone 0871277143
Co. Limerick
Posted 1 day ago
Circle K opposite Goat Grill a walking stick was handed in by me to cashier on 26/9/22. I was back again on 27/9/22 and was told he was in looking for it and not found. Go back again and recheck if he sees this add. It was sitting on the pump.
Dublin 14
Posted 5 days ago
Found leap card at navan parkway bus stop .. will handover to train staff
Dublin 15
Posted 9 days ago
Found adult Leap Card on New Row Street issued 4/8/22 - Michael golden
Dublin 8
Posted 13 days ago
Found AIB debit card on cycle path opposite the taxi rank at Dundrum shopping centre. Name on card Edmond T O'Regan. Handed card into Dundrum Garda Station.
Dublin 14
Posted 13 days ago
found in separate locations - Dublin 3; Dublin 8
Dublin 8
Posted 13 days ago
Bag containing multiple items found at bus stop opposite Garage at 7.50...left into garage. Think it might have been somebody getting the UCD bus.
Dublin 3
Posted 15 days ago
Found Arnotts Bag with 2 new dresses baught on Henry st on 16th September Please mention the 2 different places you bought them when getting in touch to be sure you re the owner. Thanks
Dublin 1
Posted 16 days ago
Name on card Conor maguire
Co. Westmeath
Posted 16 days ago