As featured by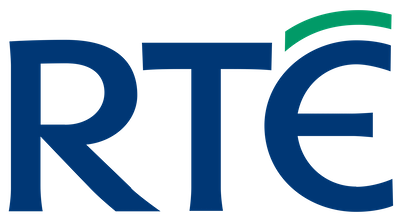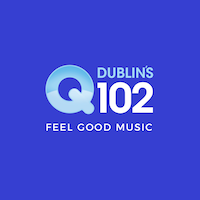 Recently lost
Lost a set of keys with: - small red swiss pocket knife - black/white electronic badge - classic key (see photo) - a bunch of other home keys
Dublin 2
Posted 1 minute ago
Lost on a night out in Kilkenny, will pay for return
Co. Kilkenny
Posted about 11 hours ago
Lost a black bag in Charlie's, had all my college books and laptop inside as well as other essentials
Dublin 2
Posted about 13 hours ago
Black leather wax oxo printed on inside
Co. Clare
Posted about 16 hours ago
Young kitten lost in Kiltipper. Tallaght. She slipped out this week.
Dublin 24
Posted about 21 hours ago
Brown Thomas bag left in taxi with 3 pairs jeans that were Xmas presents. If found please let me know. Thanks.
Dublin 4
Posted about 21 hours ago
Phone was stolen while entering a Dublin bus. If found, reward offered
Dublin 1
Posted about 22 hours ago
Hi there, I will develop a unique and bug-free top-level NFT website for you: NFT minting website, smart contract and web 3 integration https://go.fiverr.com/visit/?bta=570412&brand=fiverrhybrid&landingPage=https2F%2Fwww.fiverr.com2Fcreate-a-responsive-website-with-react-js Service Includes: NFT minting functionality Smart contract development (erc721, erc721a, erc1155) Listing on Opensea and Rarible Connect wallet functionality NFT metadata generation ( art is provided by you ) NFT metadata upload to IPFS Whitelist/Presale using merkle tree technology Ability to mint directly with credit card Blockchains: Solana Ethereum Polygon Binance Smart Chain Avalanche Website Frontend: React JS / Next JS Some reviews: "By far one of the best developers, I have come across and went above and beyond to make sure that everything was perfect for our launch. Great communication and a will to do things the right way. Will definitely be using again and HIGHY RECCOMEND!" "It's my second time ordering from him I needed a front page for my website this time and Josiah did a stellar job with the UI and coding. If you're looking for a detail-oriented dev who knows what he's doing, this is definitely the place to go." "He did an amazing job for us, I can highly recommend him! He explained us everything and everything worked as described! If you search someone for your NFT project, do it with him!"
Dublin 12
Posted 1 day ago
I lost my iPhone 6s on the Armagh road Crumlin, Dublin yesterday. It has cracks on the screen, black phone case and it should be dead. If anyone turned it in or has it, please return. Offering reward.
Dublin 12
Posted 1 day ago
Recently found
Found leap card with female photo in bawnogue
Dublin 22
Posted 15 minutes ago
Hi, this cat seems to be living in the trees behind our house in Manor Kilbride, Wicklow area. Very wary of people so we can't get near it but seems hungry.
Co. Wicklow
Posted about 2 hours ago
White rabbit found on Allen Park Drive in Stillorgan on Saturday 26th Nov. Contact Village Vets Stillorgan
Co. Dublin
Posted about 3 hours ago
I found a set of keys in Milltown - they may have fallen out of a cyclists pocket.
Dublin 6
Posted about 4 hours ago
Necklace - possibly Pandora - found at Dublin Airport
Co. Dublin
Posted 1 day ago
Sun Moon Stars Silver Coloured Necklace Found
Co. Dublin
Posted 3 days ago
Thursday evening, 24/11/2022, 20:20h Small Black Leather Purse, containing an amount of money, found In Bow Street, near Jameson Distillery, Smithfield area, Dublin 7
Dublin 7
Posted 3 days ago
Black carabiner with a house, shed and bike key. Found on Mobhi Road, Glasnevin at 6pm 22/11/22
Dublin 9
Posted 5 days ago
Sum of money found on High Rd
Co. Limerick
Posted 8 days ago
Found today Sunday 13th of November
Co. Dublin
Posted 14 days ago